Title: Playing for More
Author: Case Keenum
Series: N/A
Genre: Nonfiction – autobiography, sports
Publisher: B&H Publishing Group
Number of Pages: 198
Synopsis

(From the back cover) Case Keenum has traveled one of the most unique paths in the NFL. Recruited by just one college, undrafted and released three times, Case has overcome every obstacle to become a successful starting quarterback. In 2017, Keenum captured America's imagination by leading the Minnesota Vikings to a 13—3 record and a NFC North title. His game-winning touchdown in the final seconds of their divisional playoff game against the Saints, the "Minneapolis Miracle," made Case part of NFL history.
Review
I really enjoyed reading this! I read the whole thing in one day. It's the kind of book that's a lot of fun to read. It's entertaining, and I learned a lot from it.
The book gives a sense of who Case is, his personality and character, which is something we don't really get to know about any of the players from their public presence alone. The writing is good and uses some unique phraseology. It's honest, funny, down to earth, and tells so many great stories. I was amazed at how many famous players and coaches Case has interacted with.
The play-by-play descriptions are exciting. Case provides behind-the-scenes information, and I learned things like what was said in the huddle, what was going through Case's mind, and also the logistics of moving to a new team or where family and friends sat in the stands.
Case shares how his faith has gotten him through a lot of adversity, and how both his faith and the adversity have shaped his character. I loved hearing about the things Case has learned as a person through football. Football seems to be, by definition, filled with adversity and risk. It was interesting seeing how Case has learned what works in his mindset and lifestyle and learned how to defeat mental negativity.
I had a lot of fun reading about the games I remember watching. One such game was the Lions vs Vikings Thanksgiving game with the Thanksgiving dinner celebration in the end zone after Case ran in for a touchdown. I remember where I was when I watched that. I was having Thanksgiving dinner with family.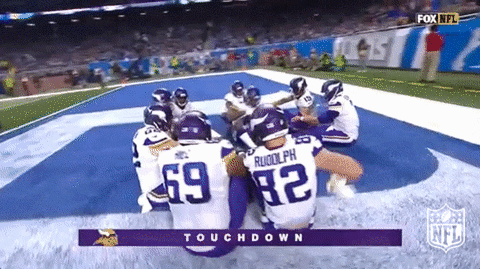 The book takes you right along with the ups and downs. It shows Case's childhood, college years, and his time so far in the NFL. Case's wife Kimberly writes a chapter in the end and it was interesting to hear her perspective. This book was quite a ride with all the victories, disappointments, shocks, and joys, and even a miracle or two.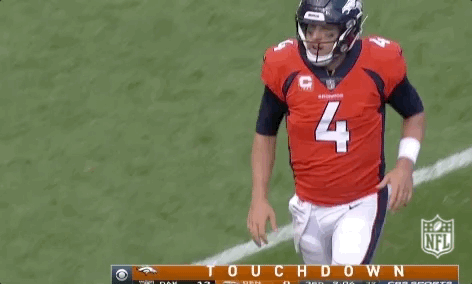 I received a copy of this book from B&H Publishing Group in exchange for an honest review.